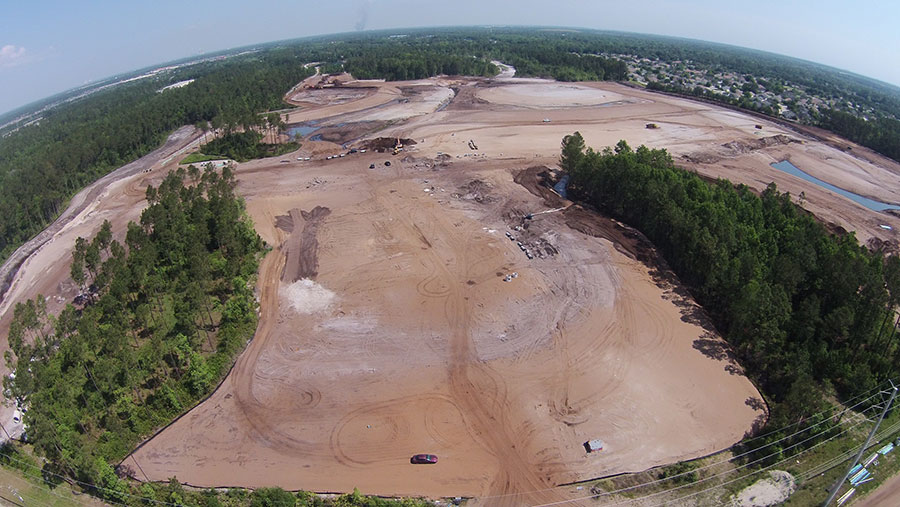 Tamaya, Jacksonville's newest and most popular master-planned community is on the move! You may not have noticed, but there is a new beautiful entrance taking shape, an enormous club house coming to life, and an army of dirt movers on the north side of the community making way for the next round of future Tamaya residents.
The vision for Tamaya is certainly on track
This month, the 150th family will probably make the decision to join 149 other families and call Tamaya home. And what a time to buy! The second phase of the community recently opened, offering a variety of home sites including 60 and 75 ft lots, as well as the new beautiful 50 ft home sites, making home-ownership in Tamaya possible for families below the $400K mark.
The very latest update on the amenities
Landscaping for the new entrance and finishing touches on the guard house will be complete in July. Early this fall, visitors and residents alike will experience an unparalleled sense of arrival with an elegant grand entrance and a relaxing one-minute ride along tree-lined streets and lake vistas before passing through the access gates and on to the Tamaya Residents Club before making their way home. Traffic will be rerouted to enter the community at Beach and Tamaya Boulevards and the temporary entrance will be walled according to the original plan.
Residents Club update
The Tamaya Residents Club is literally going to "knock your socks off" and make every resident proud to call such a magnificent place their very own. It's one of the main reasons people want to live here! No expense has been spared to make the Residents Club the finest in the area. Coming in at 10,000 square feet and $11 million dollars, this amenity center includes grand salon, fitness center, tennis courts, event lawn, enormous pool pavilion and more. The club will be operational this fall, date to be determined as construction gets a little further along.
Between the city and the sea
Our convenient location at Tamaya, "between the city and the sea," continues to draw like-minded families into the fold and we're so excited to share the latest news with all of you. Below, watch some of the progress that Tamaya has made in recent months. Feel free to share it with your friends!