The Tamaya Residents Center is a lavish 10,000 SF amenities center located along the lake inside the main gates of the community.
The architectural firm, Ervin Lovett Miller of Jacksonville, an integrated multi-disciplinary environmental design firm recognized for its commitment to sustainable practice, innovative design excellence, and technical proficiency encompasses projects in natural, learning, cultural, resort, commercial, recreational, visual, urban, and living environments by experienced planners, architects, landscape architects, designers, and staff.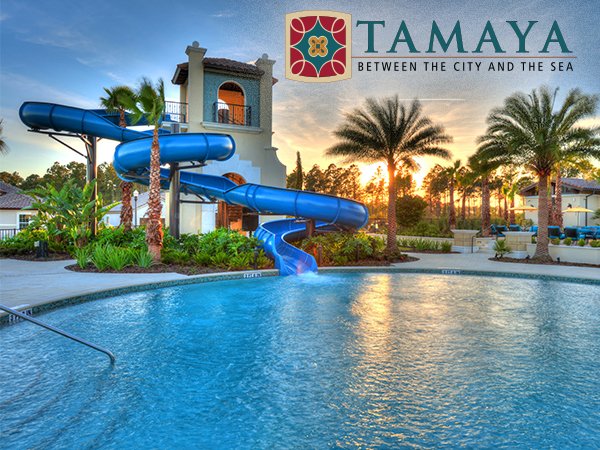 Ansana Interior Design of Orlando recognized for creating timeless spaces in both residential and commercial environments was the interior designer on this project. "The amenity center is the physical and recreational centerpiece of this remarkable community," said David Haas, chief development officer at ICI Homes of Tamaya. "ELM and Ansana are two of the most respected design firms in the country. They have created a design that provides special surroundings for the residents of Tamaya."
The 10,000-square-foot clubhouse, encompasses two pools and a cabana; one pool is zero entry and one lap pool. The outdoor recreation areas include tennis and an event lawn. The breathtaking interior contains meeting and event space as well as a state of the art 5,000 SF fitness room.