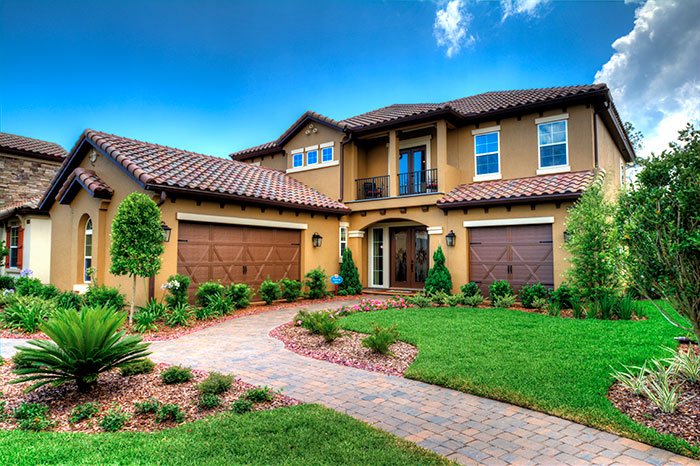 Jacksonville Homes for Sale
Tamaya brings new vibrancy, character, and relevance to the Jacksonville area located between the city and the sea. Tamaya's Model Park features several fully furnished homes ranging from 1,600 to over 4,000 square feet featuring Tuscan, Mediterranean and Spanish architectural styles. This one-of-a-kind community offers an abundance of green space, walking paths, crystal lakes, a 10,000-square-foot amenity center, a grand entrance, a two-story gatehouse, and more than 500,000 square feet of commercial and retail space.
Homes that Meet Your Exact Needs
ICI Homes is renowned for their quality, craftsmanship and value. With a 40+ year track record of success, ICI Homes is a frequent recipient of top national, regional and local awards for innovative design and quality construction and is consistently ranked in Builder Magazines's Top 100 Builders. Privately owned and headquartered in Daytona Beach, Florida, ICI Homes develops, builds and operates several communities throughout Florida.
Because ICI Homes has built thousands of homes, from affordable villas to breathtaking mansions, ICI Homes benefits from a volume purchasing advantage that ensures your home is built with the best quality materials at the greatest value for your money. Building a brand-new, one-of-a-kind home easy and surprisingly affordable, with home/lot packages starting from the $500's.
Single-Family & Estate Sized Jacksonville Homes
New custom homes from the $500's
Homes range from 1,800 – 4,000+ sqft.
Mediterranean and Tuscan styles
Award-winning home designs
Completely customize your home
New homes featuring stunning views
Build Any of these New Jacksonville Homes to Suit at Tamaya