It's a Wrap! (for 2016, that is…)
Huge changes marked 2016 for Tamaya. We welcomed 80 new families (for a total of approximately 180 families in all) to the Tamaya lifestyle. We broke ground on the long-awaited Resident's Club. We began construction of the permanent entry feature and we started to say goodbye to the first phase of model homes. It's been an incredible year!
Now we are heading into the final stretch! Yes, it has taken longer than expected but all good things take time. We believe that the extra time it has taken to build the amenities will be worth the wait. Let us tell you a little bit about the upgrades we're making:
We're Planning a Party!
Drum roll please! We will be hosting a huge party in late March for realtors, dignitaries and interested buyers. We'll be celebrating the trifecta! The Grand Entrance, the Resident's Club and the brand new models will all be opening at the same time! There will be food and drinks and fun for all ages. Stay tuned for more info!
The Resident's Club
There will be no rival to the Resident's Club at Tamaya. We initially hired one designer, but then decided to bid the job to three firms. We took the best bidder and the results are astounding. The furnishing and finishes of the clubhouse are truly magnificent.
We are expanding the 3,500 SF fitness center to over 5,000 SF and we are installing the best commercially available equipment.
We upgraded the four tennis courts to Har-Tru courts for a better experience and we upgraded the pool slide to a tower slide. Tower slides are taller, safer, and let's face it – way more fun! In no time at all, the kids will be having a blast in the resort-style pool while parents lounge with a mai tai.
With a Ballroom, an outdoor café, tennis courts, basketball, and giant pool slide – Tamaya is truly a resort-lifestyle community!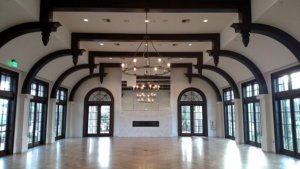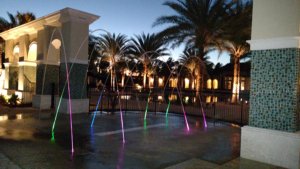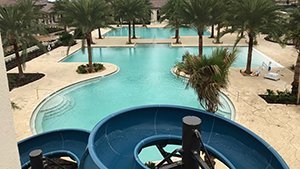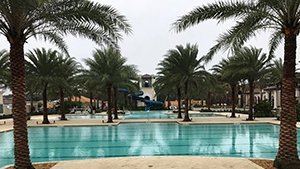 The Grand Entrance will be grander!
The landscape material was personally selected by our landscape architect. This allowed us to remove and upgrade anything we deemed necessary. We even replaced Washingtonian palm trees with upgraded Sylvester Date Palms to create a great look.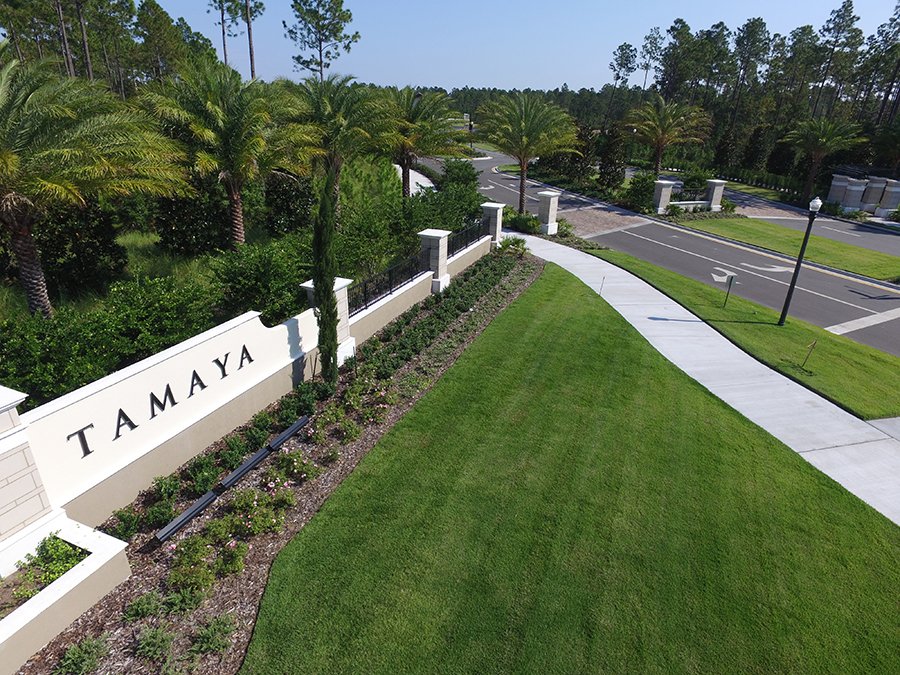 The Model Center
The six new models are under construction and should be ready just in time for the 2017 Parade of Homes! We're building a few of our brand new plans (like the Brooke) that are simply amazing. These homes are sure to turn some heads!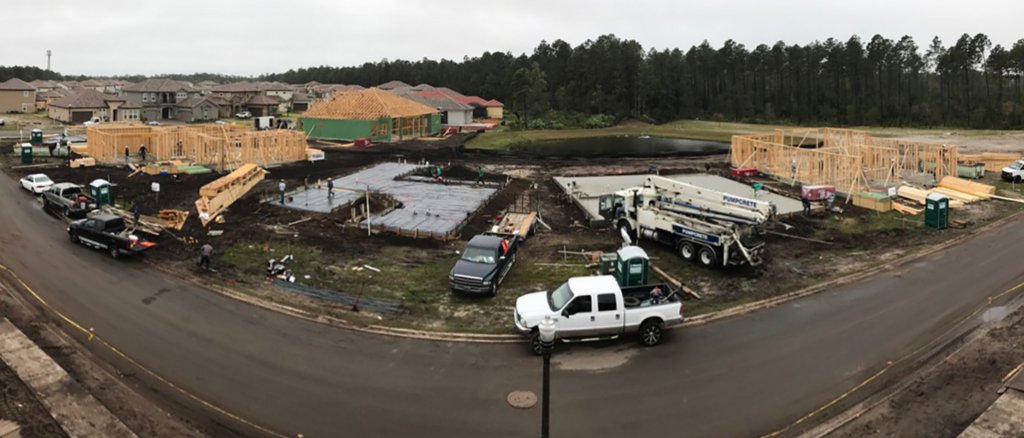 Builder Models NOW For Sale
Six original, one-of-a-kind Tamaya model homes, loaded with special options, top of the line appliances and builder designer touches throughout…are now on sale for early spring move in! Specially priced for quick sale, these incomparable homes will not last! Come in today to see this great opportunity!
Everybody wants to live in Jacksonville!
Forbes recently named Jacksonville the second most popular city to move to. In addition to the relatively low cost of living and absent state tax, schools, new construction and the beautiful ocean and rover were the top reasons. You really are in the place to be!! Here's the rest of the article for your reading pleasure.