Development of First Neighborhood Nearly Complete; Design and Permitting for Next Phase Set to Begin

JACKSONVILLE, Fla. (Aug. 7, 2014) – ICI Homes of Tamaya, developers of a master-planned community between Downtown and the Beaches, announced that sales for its first neighborhood, Bella Nina, have reached 40 homes – meeting its goal for all of 2014 in the first four months of sales.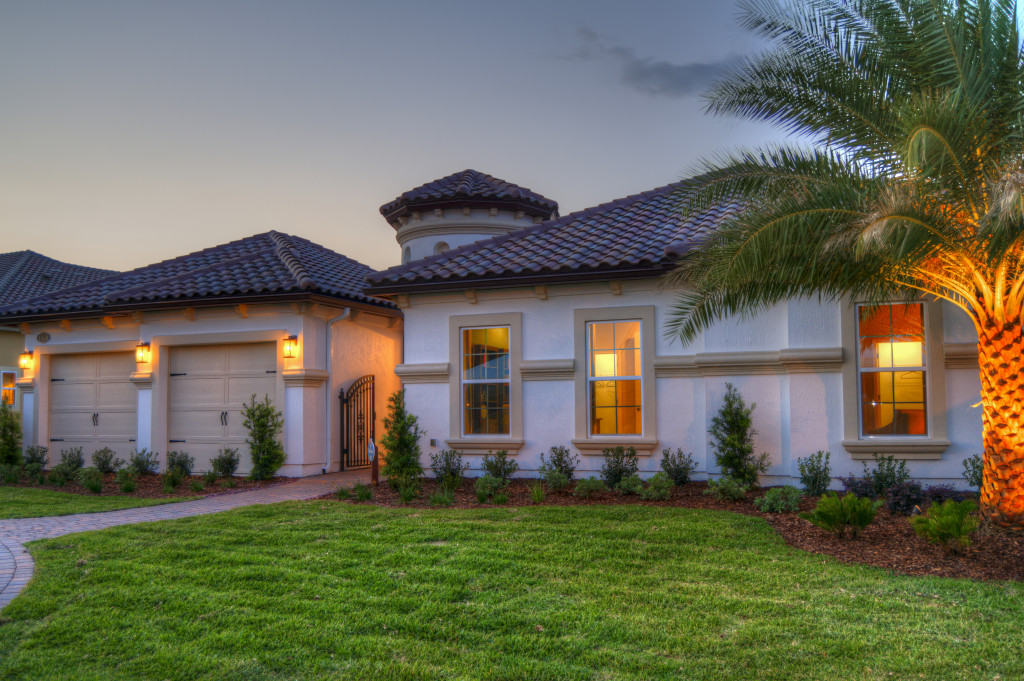 Because of the initial response to sales, developers have begun design work and permitting for the next neighborhood at Tamaya, and announced several other milestones for the community off Beach Boulevard between Kernan and Hodges boulevards:
As contractors finish construction of electric, water and sewer utilities for the first, 169-home neighborhood of Bella Nina, ICI Homes of Tamaya is beginning design and permitting of a second 146-home phase.
To respond to the rapid sales pace, the developer is seeking permits and will construct six move-in-ready homes in Bella Nina this year.
Construction is beginning this fall on an amenity center, now planned for nearly 11,000 square feet. It will feature a competition-sized pool, cabana and clubhouse, with 4,470 square feet devoted to a fitness center.
Crews will soon begin erecting a grand, 30-foot-high entrance to Tamaya fronting Beach Boulevard that will include a cascading "faux aqueduct" water feature.
Construction will concurrently begin on entry roads leading to a two-story gatehouse that visitors will pass through to enter the neighborhoods.
About half of Tamaya's 40 home sales have been cooperative sales by off-site Realtors who have shown a high level of enthusiasm for selling the 1,900- to 4,000-square-foot homes ranging from the $300,000 to $600,000s.
"It's been a while since we've had a new community of the size and quality and with the rich amenities of Tamaya in Duval County. Its unique location midway between Downtown and the beaches provide a great opportunity for selling," said Paul Mitchell, a Realtor with Watson Realty Corp. in Jacksonville. "I have great respect for the vision and craftsmanship of the homes, and I know it will continue to translate into sales."
About Tamaya
 Tamaya is a master-planned communitymidway between the beaches and downtown in Jacksonville, Fla. Comprised of 780 acres and up to 2,400 residential units, the all-encompassing community will feature a broad spectrum of homeowner choices from townhomes to single-family and estate homes.
Designed in an attractive Mediterranean architectural style, Tamaya is a one-of-a-kind community that will bring new vibrancy, character and relevance to the area of Jacksonville between the city and the sea. It will offer an abundance of green space, walking paths, crystal lakes, an 11,000-square-foot amenity center, a grand entrance, a two-story gatehouse, and more than 500,000 square feet of commercial and retail space.
Started in spring of 2014, Tamaya includes a vision center and a model home village, which features eight customizable furnished home models ranging from 1,900 to 4,000-plus square feet. Pricing for Bellanina, the first phase of 169 homes will range from the $300,000s to $600,000s and feature a choice among 14 distinctive plans.
Tamaya is located off Beach Boulevard, midway between Kernan and Hodges boulevards in Jacksonville, Fla. For more information, call (855) 279-6053 or visit www.TamayaFL.com.