As our community continues to grow, we have just closed on our first retail space. Harbor Retail Partners plans to begin construction on the new Tamaya Market in early 2019.
This new shopping center will span 75,000 and feature Sprouts, a grocery store focusing on natural, healthy and organic foods. Mr. Hosseini, ICI Homes Chairman and CEO stated that "We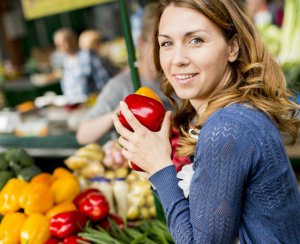 selected a grocer that was compatible with our vision of Tamaya."
In addition to the new grocery store, the market will include several other businesses. Harbour Retail Partners is looking at restaurants, fitness, and other service providers.
"We are experiencing significant interest from local and regional tenants interested in the Tamaya Market. The site's access, combined with its highly visible location and ICI Homes' luxury lifestyle at Tamaya, offers great appeal to prospective tenants of the Tamaya Market." Stated Randy Kelly, the Principal of Harbour Retail Partners.
As well as enhancing the Tamaya lifestyle, we believe this new market will add to the convenience our community provides and our residents love.