Interested in ICI Homes' master-planned community of Tamaya? It's one of our most significant offerings in metro Jacksonville and we'd love to introduce it to you.
Tamaya's a bit different because it's more of a conceptual community. All homes here, whether larger or smaller, no matter on what size lot, are Mediterranean, Tuscan, Spanish, or similar in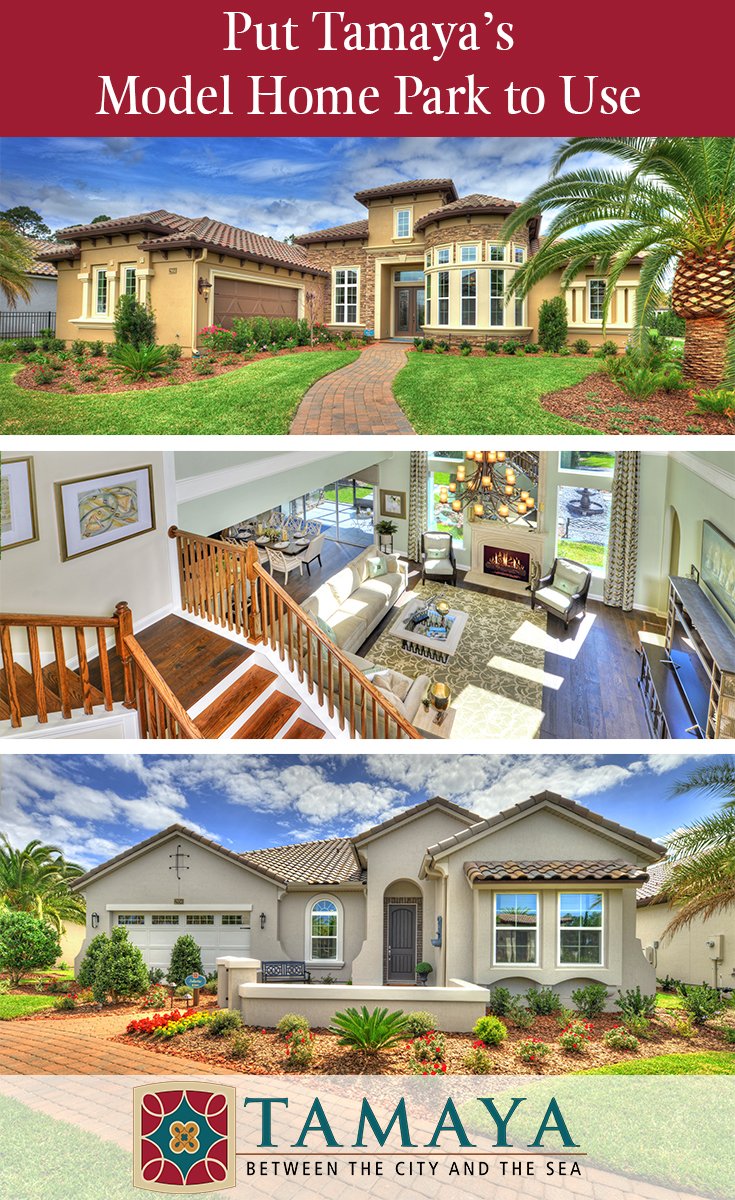 exterior appearance, with an emphasis on year-round, outdoor living.
Even the impressive 10,000-square-foot Residents Club, which anchors the community with indoor gathering spaces, two pools and an event lawn (among other perks), projects the same cool warmth with its sculpted stucco, columned walkways and iron and wood accents.
The home designs also are historic styles from Florida's past. Visit the nation's oldest city, St. Augustine (founded by Spanish conquistador Don Pedro Menendez de Aviles in 1565), only a half-hour south of Tamaya. You'll see what we mean.
Furthermore, if you've been to historic metro areas elsewhere in Florida (Palm Beach, Miami and Tampa, to name a few), Tamaya's design will look familiar.
But your next stop should be Tamaya's model home park. Read on for how to put it to use.
Where it's located
Tamaya is east of metro Jacksonville, at the intersection of north-south Kernan Boulevard and east-west Beach Boulevard. It's only six miles from the nearest Atlantic Ocean beach, and six miles to Jacksonville's Interstate 295 beltway, which zips you around the city.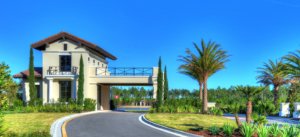 Tamaya is a gated community. Enter at the smaller gatehouse off Kernan Boulevard, or the main gatehouse off Beach Boulevard. Either way, follow signs for the model home park and sales center. Both are located on Danube Drive, across from the Residents Club.
Start at the sales center. Chat with our helpful sales agents, grab a brochure detailing each model home, and off you go.
What's here
As of this writing, there are six model homes occupying the northwest corner of Danube Drive.
Visit each model home in whatever order you prefer. The brochure you receive in the sales center contains plenty of room to jot notes. Hopefully you've set aside enough time to poke around, take photos and record observations for later.
The six fully furnished models are, in walking order: the Serena, the Juliette, the Vienna, the Victoria, the Brooke and the Egret V.
The Serena (2,217 square feet) and Juliette (1,979 square feet) are smaller. The Vienna (2,226 square feet) and Victoria (2,870 square feet) are medium-sized. The Brooke (3,564 square feet) and the Egret V (3,067 square feet) are larger.
What you'll notice
Open spaces for cohesive living.
Flex rooms that can be additional bedrooms or home offices.
Private, convenient owner suites.
And those are only a few standout features common to all Tamaya's model homes, regardless of square footage.
We'd also beckon you outside each model. Notice the covered lanais, screened-in back porches, summer kitchens, fountains and swimming pools. Florida living means enjoying Sunshine State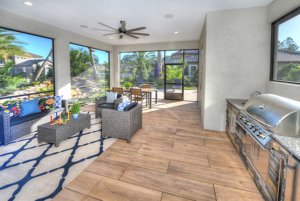 mildness year-round, and each Tamaya model home gives you ideas on how to do that.
Once you've finished touring the model park, our sales-center folks are happy to answer questions, show you inventory homes, or those currently under construction.
Ready to visit Tamaya's model home park? Talk to ICI Homes here.