Ready to find a new, move-in ready home in metro Jacksonville and score a great deal at the same time? Your answer is Tamaya — ICI Homes' master-planned community on the city's southeast side.
Tamaya is sited for everything you seek in this beautiful, booming area of northeast Florida. It's minutes from Atlantic beaches, superb shopping, dining and entertainment, and it offers convenient access to major interstates.
But the real reason to check out Tamaya is its listing of inventory homes. ICI Homes builders have been busy populating the community's newest phases, and we'll bet there's a floor plan in progress, almost finished, or ready for occupancy that's right for your household.
Here's how to score a great home on a great deal at Tamaya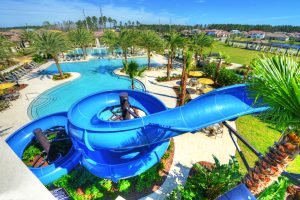 Timing is right to consider Tamaya
Although actively selling, Tamaya isn't brand-new. That's a big plus for prospective residents seeking new custom Florida homes. Not only are new builds and move-in ready homes going up on a regular basis, but the community isn't a sea of construction dotted only by model homes.
Instead, Tamaya is a vibrant, active neighborhood with maturing landscaping and an amazing amenity center at the heart of it.
Hundreds of households already are happily at home here, which gives prospective residents a true sense of what it's like to live in Tamaya. And it's in the community's newest phases where those move-in ready homes await.
Move-in ready = smart opportunity
A move-in ready home is perfect for buyers who don't have the time or inclination to build from scratch. They feature a broad selection of popular floor plans for that community, which also usually are among ICI Homes' most popular floor plans.
These homes also are built with neutral, classic interiors that appeal to a wide range of buyers. You won't find any outlandish colors or finishes on move-in ready homes' cabinets, countertops, flooring and wall paint, for example. But you will find adaptable, timeless design elements that'll form the backdrop for your new Florida lifestyle.
Another perk: if you discover a move-in ready floor plan that's just right, on a lot you love, if it's early enough in the construction process, you might be able to customize those design elements mentioned above. Discuss the possibilities with your Tamaya sales associate.
Tamaya's inventory homes
Remember that construction and buying processes are fluid and can (and do) change, but currently there are 13 move-in-ready homes available in Tamaya — a major opportunity for buyers intent on living in one of Jacksonville's premier master-planned communities.
Floor plans range from the three-bedroom, two-bathroom Carmela and Charlotte plans, to a three-bedroom, three-bathroom and three-vehicle-garage Arden plan, to a plethora of four-bedroom, three-bathroom Serena, Aiden, Monroe, Egret V, Palos Verdes and Costa Mesa plans.
Ready for your Tamaya lifestyle? Schedule your VIP tour today