If you're a Tamaya resident who's decided it's not your day to raid the pantry or fridge for nutritional sustenance, we've got a handy cheat sheet for you. Patronizing one of the Jacksonville restaurants near Tamaya might be the perfect alternative to hauling out raw ingredients and cookware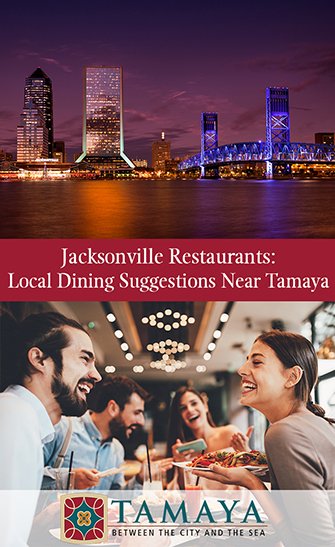 — and you have our permission not to feel guilty if that includes breakfast, lunch AND dinner.
Hey, make it a dine-out kind of day!
Great local food abounds near this master-planned community "Between the City and the Sea." Tamaya's location just southeast of metro Jacksonville, near the Interstate 295 beltway, even means "JAX's" entire dining scene is within easy driving distance, whether that's you or a delivery person behind the wheel.
Plus, the Jacksonville Beach area only a few miles east of Tamaya is well known for its fun atmosphere and wide range of eateries.
This we promise: you'll never leave hungry. From sushi and Italian, to donuts and tacos, Tamaya residents have a little bit of everything within their takeout, delivery or onsite-dining reach.
Here's how to give the cook(s) in your Tamaya household, a day off. Read on for a list of our favorite Jacksonville restaurants.
Green Papaya – Beach Boulevard
Great for a quick stop for lunch on the go, or to sit down to a relaxing dinner. Green Papaya's menu consists of a variety of sushi, drinks and curry. It's the newest addition to the Tamaya Market shopping center and a crowd pleaser. Green Papaya offers a soothing atmosphere with its beautiful dining room and large outside patio for those summer nights here in Jacksonville.
Shipley's Do-Nuts – Beach Boulevard
If you're in a hurry and in need of an early-morning pick-me-up — or late morning, or afternoon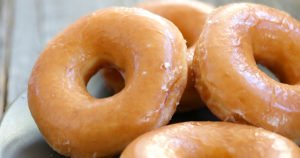 — Shipley's Do-Nuts has you covered. Stop in for coffee and a dozen donuts (sharing them is up to you). Based out of Texas, Shipley's opened a Tamaya Market location in December 2020. Our residents can't get enough!
TacoLu Baja Mexicana – Beach Boulevard
TacoLu has been a beach staple since 2008, for good reason. Once you arrive, you're greeted by a friendly staff, fun and colorful décor, and a menu full of options — from fish tacos, chips and salsa, and adult beverages, to delicious queso! Fair warning: this Jacksonville restaurant is always busy, so come early. Grab a spot on their online wait list, or place an order for pick up.
Milano's Italian Restaurant and Bar – Beach Boulevard
Milano's offers weekly specials for lunch and dinner, plus homemade New York-style pizza. Their menu includes all your favorite Italian comfort foods and a full bar. Milano's staff is friendly and knowledgeable and makes you feel like family while you dine with them. If you're ever in a dinner bind, give them a call and they can have a fresh, hot pizza whipped up in no time for pick-up. With two locations (another out by the beach), it's a local favorite.
Ready for your Tamaya lifestyle? Talk to ICI Homes here.