Relocating to Jacksonville, Florida? Lucky you! Perhaps you got to choose your new hometown. But even if you didn't — maybe a job promotion dictated it — we at ICI Homes promise you'll appreciate the city known as "JAX."
It's a booming metro area bolstered by strong industries, natural beauty and amazing recreational opportunities. Jacksonville also is a popular place to be. This year, Forbes named it the No. 2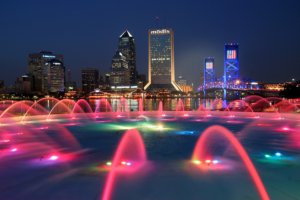 city  in the United States that people most want to move to, and the reasons we named above are only the tip of that iceberg.
But, let's zero in on one factor that's crucial in large metropolitan areas — location. You want to be close to, or within easy access of job sites, great schools, top-notch services, shopping and entertainment, and the transportation corridors should be as handy and traffic-free as possible.
Tamaya, our master-planned community in Jacksonville, checks all those boxes. It lies at the center of JAX's metaphorical dart board, which hikes the convenience factor for potential home buyers.
Follow along as we explain why Tamaya residents win with location.
Tamaya makes it easy to get around
Back to that dartboard analogy. Tamaya sits a bit southeast of the downtown Jacksonville bullseye. It's located on a major east-west artery — Beach Boulevard — between two north-south arteries, Kernan and Hodges Boulevards.
As Florida's northeast gateway, Jacksonville sits at the mouth of the St. John's River and is home to one of the state's and the country's largest seaports. Three interstates also connect here — east-west I-10, north-south I-95 and the circular perimeter interstate that links to both, I-295.
Tamaya residents only need to hop in their vehicles and zoom six miles west to I-295. That makes it easy to get from here to there, all over the city.
Tamaya makes it easy to enjoy the beach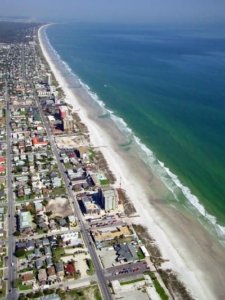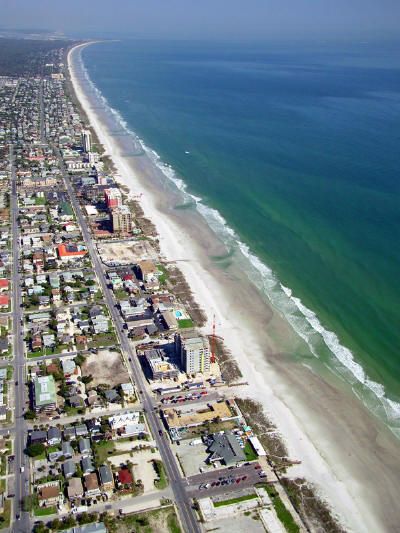 When you're a Florida resident, boating, fishing and beaching can be daily activities rather than confined to annual vacations.
If you choose Tamaya, Jacksonville Beach is only six miles east of your doorstep. This is cool because JAX Beach is a classic Atlantic Coast town — you'll find seafood shacks, beach bars and pearly sand — and it boasts its own Beaches Museum & History Park.
You'll find plenty of surfboard shops and surfers, plus laid-back restaurants and art galleries. If you're a boater, the adjacent Intracoastal Waterway gives new meaning to the phrase "day tripping."
The best part? Spend the day at Jacksonville Beach, then sleep in your own bed at Tamaya.
Tamaya makes it easy to explore
This is important because the city of Jacksonville encompasses 840 square miles. Centrally-located Tamaya is situated to take advantage of it.
Jacksonville's expanse includes the nation's largest urban park system. Pockets of greenways, trails, living history — see Treaty Oak Park, downtown — playgrounds and athletic fields are tucked throughout Jacksonville proper.
There also are two "shoulder" destination worth visiting, both within a 30-minute drive — historic St. Augustine to the south, and Amelia Island and historic Fernandina Beach to the north.
Ready to check out Tamaya? ICI Homes can help. Talk to us here.