Searching for a new custom Jacksonville home? We at ICI Homes have an unbeatable option in Tamaya, our master-planned community on Jacksonville's southeast side.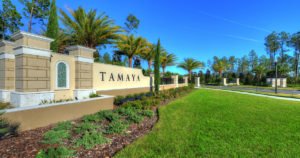 Tamaya's tagline is "Between the City and the Sea," which captures perfectly its siting only six miles west of Atlantic beaches and only five minutes west of Interstate 295, Jacksonville's beltway.
That's convenience in a nutshell! But convenience isn't the only reason Tamaya merits consideration from new-home buyers. Here's more on why Tamaya can be the perfect Jacksonville solution for your new custom Florida home.
More about location
Tamaya sits at the intersection of Kernan and Beach Boulevards, with its main entrance off of Beach Boulevard and secondary entrance off of Kernan.
That six-mile drive east on Beach Boulevard puts Tamaya residents right at Jacksonville Beach's expansive stretch of sand and accompanying amenities. Easy-peasy. And Tamaya is only five-to-10 minutes north of the University of North Florida, and St. Johns Town Center, Jacksonville's dining, shopping and entertainment enclave.
Great resident amenities
Tamaya is a sizable community, with plenty of room still to grow, and the kind of top-shelf amenities to match.
A 10,000-square-foot Residents Club anchors the amenity center,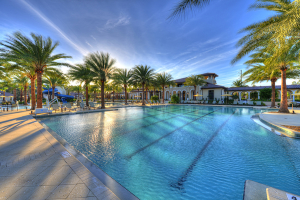 providing plentiful meeting and social spaces, and housing a full fitness center.
The attached, resort-style swimming pool complex is equally spectacular. Two pools — one zero entry, one configured for lap workouts — offer tons of watery fun, particularly with Tamaya's poolside cabana and two-level slide.
Outside the Residents Club, you'll find tennis and basketball courts, a playground and broad, green event lawn.
Great model-home inspiration
Tamaya boasts something that many developments don't — a complete model-home complex with a sales center.
Potential customers can tour not a few but FIVE fully furnished model homes featuring one- and two-level floor plans,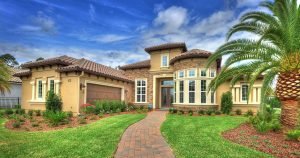 numerous custom touches, and innovative interior and exterior features to help customers choose their favorite looks and styles.
Tamaya's overall design spotlights Mediterranean, Tuscan and Spanish architecture. All three are at home in Florida's year-round temperate climate, and ICI Homes' floor plans offer customers many different elevations (a home's exterior appearance) to suite their preferences.
Where to begin your search
If you can, we'd love for you to visit us in person. Our sales associate are happy to greet and assist you. But if that's not an option, we also offer virtual appointments! But first, head over to ICI Homes' website for more info aimed at Tamaya.
You'll find a vast library of virtual tours, photo galleries and digital floor plans, plus a list of Tamaya's move-in-ready homes — just the thing for customers who prefer a quick move.
Once you have a game plan — or would prefer assistance in assembling one — contact our experienced online sales staff. They'll answer questions, share more resources, and refer you to one of Tamaya's onsite sales associates.
Ready for your Tamaya lifestyle? Talk to ICI Homes here.