ICI HOMES TO BUILD HOMES IN TAMAYA, A UNIQUE, MEDITERRANEAN-STYLE COMMUNITY BETWEEN THE CITY AND THE SEA IN JACKSONVILLE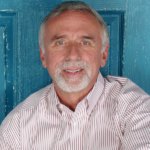 JACKSONVILLE, Fla.–Nationally-ranked Top 100 Home Builder, ICI Homes, headed by Northeast Florida division president Don Wilford, is overseeing construction of homes in the first phase of Tamaya, the unique, 2,400-home Mediterranean-style community announced last month for the area between the beaches and Downtown Jacksonville at Beach and Kernan boulevards.
Construction of a model park – where eight model homes will be on display – is underway, and the opening of a model park and vision center is planned for spring 2014.
Wilford, along with a team of professional plan developers and designers, is responsible for creating the new designs and selecting the mix of home plans that will be available in the 780-acre, all-encompassing community, where a model entrance is already under construction along Beach Boulevard, on the largest undeveloped tract of land east of Downtown Jacksonville.
"We wanted to bring something that is both progressive and impressive – a truly one-of-a-kind community – to Jacksonville," said Mori Hosseini, Chairman and CEO, who started Daytona Beach-headquartered ICI Homes in 1979 and has grown it into one of the largest residential real estate builders and developers in Florida. "We felt Jacksonville deserved a premier project like this, and Don Wilford is eminently qualified to make our idea of Tamaya into a reality."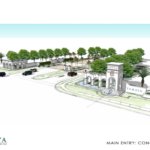 In addition to 2,400 homes, Tamaya will include more than 500,000 square feet of commercial/retail space and a $10 million amenity center with a 10,000-square-foot clubhouse behind a grand gatehouse and entrance featuring a cascading water element.
Inside, the people-friendly, walkable community designed with Jacksonville sensibilities in mind will feature homes – 169 residences in Bella Nina, the first phase – ranging in size from 1,900 to 3,500 square feet and priced from $300,000s to the $600,000s. Sixteen customizable single-family homes will be offered in various architectural styles, including Tuscan, Mediterranean and Spanish design.
"We are creating a rare, refreshing community with an easy elegance and a real sense of connection for our residents. We'll eventually offer a home for every lifestyle – from low-maintenance townhomes to million-dollar estate homes, and everything in between," said Wilford, who joined ICI Homes in 1995, where he built a reputation as one of the state's celebrated builders. "One of our focuses is to create an in-town lifestyle that combines style with convenience – capitalizing on a location near I-295, uniquely situated about halfway between the beach and Downtown Jacksonville. It's something Jacksonville has been wanting on this scale for a while."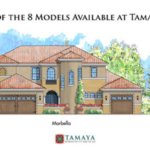 Wilford's qualifications for achieving the goal of a building a community of homes that combines the benefits of being near the city and the sea include his upbringing as a third-generation builder, whose father and grandfather also worked in the industry. Wilford rose through the ranks, from construction supervisor and project manager to now division president at ICI Homes.
Wilford understands all aspects of family-focused communities, working as board president of a youth mentoring program – for which he received the Congressional National Mentorship Program's "Mentor of the Year" award at The White House in 2005 – and serving efforts such as ABC's "Extreme Makeover: Home Edition" and Northeast Florida Builders Association's Builders Care program.
"Jacksonville is a great city, with a wonderful community of people," Wilford said. "It's an honor to be building homes in a prime location that will ultimately create a new community where people will flourish in their work, leisure and home lives."
About Tamaya
Tamaya is a master-planned community about midway between the beaches and downtown in Jacksonville, Fla. Comprised of 780 acres and up to 2,400 homes, the all-encompassing community features a broad spectrum of homeowner choices from townhomes to single-family and estate homes.
Designed in an attractive Mediterranean architectural style, Tamaya is a one-of-a-kind community that will bring new vibrancy, character and relevance to the area of Jacksonville between the city and the sea. It will offer an abundance of green space, walking paths, crystal lakes, a 10,000-square-foot amenity center, a grand entrance, a two-story gatehouse, and more than 500,000 square feet of commercial and retail space.
Slated for opening in spring of 2014, construction began on Tamaya's vision center and model home village, which will feature eight customizable furnished home models ranging from 1,900 to 3,500 square feet. Pricing for the first phase of 169 homes will range from the $300,000s to $600,000s and feature a choice among 16 distinctive plans.
Tamaya is located at Beach and Kernan boulevards in Jacksonville, Fla. For more information, call (855) 279-6053 .