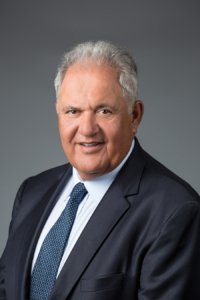 Master-planned community Tamaya has sold 30 homes in the six weeks its sales center has been open — and the developer said he expects sales to pick up as the housing market recovers.
Tamaya, near the intersection of Beach and Kernan boulevards, opened its sales center in April, taking only appointments in the first six weeks. The first phase includes 170 homes that range in price from $320,000 to $550,000.
ICI Homes of Tamaya is led by principals Mori Hosseini, chairman and CEO of ICI Homes; James. M. Carr, chairman and CEO of Devco; Armando Codina, chairman and CEO of Codina Partners.
The developer has spent $4 million on eight model homes in the village, which broke ground in January.
That's a fairly big speculative investment up front, particularly in residential real estate, but Hosseini said the company wanted to show the range of options available in Tamaya, from 1,800 square foot homes to those bigger than 3,000 square feet.
The first 30 homebuyers, Hosseini said, have ranged from young professionals to families to empty nesters.
While interest and sales have been strong, Hosseini said he's expecting it to accelerate as the economy and market continue to pick up steam.
"I was talking to a group of investors, and collectively we all thought it's in the first inning," Hosseini said. "We think the market is not heated at all. It's just the beginning."
The median sales price in the Jacksonville region grew by double-digit percentages in 2013, but in recent months that's tapered off to more modest, traditional levels of growth. In April, the median sales price ticked up 2 percent to $154,990, according to the Northeast Florida Association of Realtors. Typical appreciation is between 3 percent and 5 percent.
In a master-planned community — where the layout of residential, commercial and leisure amenities are mapped out from the get-go — commercial development usually lags residential by a bit, while the residential is built up and creates the market needed by commercial tenants. But Hosseini said he's already been approached by commercial developers.
"We are the ones that are turning people down," he said. "We need someone very special for that area who can create something special in a Mediterranean style. It's very important, what it's going to look like."
Article written by Ashley Gurbal Kritzer Reporter-Jacksonville Business Journal.