Spring is an uplighting time no matter what climate you call home. Days are longer, sunshine is brighter and plants burst with blooms. ICI Homes' master-planned community of Tamaya, in Jacksonville, offers a great setting for all that beauty. And, we're here with fun tips on how to put a "spring" in your step at Tamaya.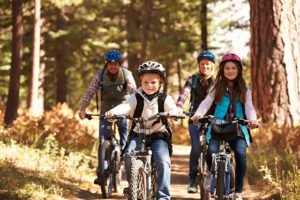 What does it involve? Getting to know your neighborhood on foot, bicycle or skateboard. Whether it's a New Year's resolution to walk more, spend more time with the family, or to enjoy being part of a vibrant community, those goals are as easy to fulfill as donning the right footwear.
Try these suggestions for your next outdoor excursion on your street.
Get steps in where you live
Have some fitness goals you'd like to crush? Outside? You won't find a better workout setting than Tamaya. It's convenient to everywhere in Jacksonville's booming metro area, but sometimes, convenience starts at home.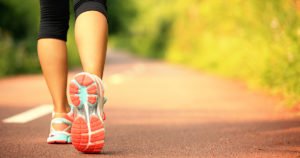 So, set your mileage app and lock your new custom Florida home. All you have to do is walk out the door and you're ready to log those steps, miles and good cardio burns.
The spring season makes these daily appointments with yourself even more therapeutic. See whose neighbors' hibiscus, bougainvillea or azaleas are ablaze with color. Wave to other exercisers. Allow the fresher air to boost your energy and your attitude. These will certainly put a "spring" in your step at Tamaya!
Play Tamaya trivia
This is a fun exercise for anyone, but especially kids. It also spotlights Tamaya's neighborhood beauty, and spring is a great time to ramp up your family time outdoors.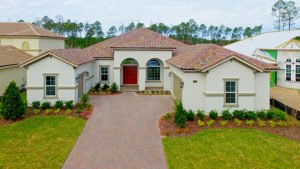 Marshal the gang for a walk or bicycle ride. Pop the little ones in strollers or in bike seats and off you go. Begin with your Tamaya street. See how many different colors you spot on neighbors' front doors. We bet you'll find a lot! Tamaya's homes are inspired by Spanish, Tuscan and Mediterranean architecture. The many soothing shades of stucco often are punctuated by brilliant turquoise, red and pumpkin-colored doors.
Have the kids practice their math by counting courtyards — another staple of Mediterranean style. It's all a productive way to get some family exercise, and appreciate your Tamaya community.
Spring into other parts of Tamaya
It's easy to get stuck in a rut with a walking, running or cycling routine. Sometimes you find yourself going from Point A to Point B and back again without thinking about it, or taking much notice of your surroundings.
Thankfully, Tamaya is a spacious community with quiet side streets, cul-de-sacs perfect for U-turns, and endless sidewalks that will transport you clear across the community.
Spring's freshness is a good motivation to use your workout to explore the side of Tamaya opposite from where you live. Check out the new construction. Discover a pond you haven't seen before. Get to know your community from "foot level" and you'll appreciate it even more.
Ready for your Tamaya lifestyle? Talk to ICI Homes here.