When you live at Tamaya, you're only six miles from Atlantic Ocean beaches. The beaches' proximity might've even played a role in why you bought your new custom Florida home with us.
The tagline for our master-planned community at Tamaya is, "between the city and the sea," and it's very apt. The community's location on the southeast side of metro Jacksonville, at the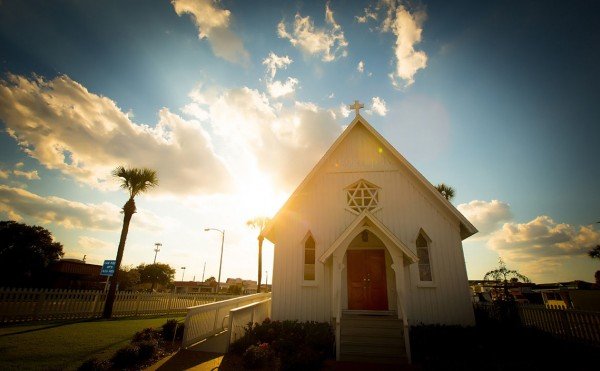 intersection of Kernan and Beach Boulevards, makes zooming around town almost effortless.
It's also particularly easy to get to the beach. Just exit Tamaya's main entrance on Beach Boulevard and head east. Minutes later, your toes are in the sand.
The collection of oceanside towns near Jacksonville are known as the Jacksonville Beaches. This area has been settled and occupied for centuries, and the Beaches Museum in Jacksonville Beach tells these stories of the past.
Here's how Tamaya residents can learn the history of their neighboring shore.
Scoping the terrain
Tamaya residents are probably most familiar with Jacksonville Beach. But, if you're a newer or prospective resident, you might not know of the beach municipality directly east of the community, that was once known as "Pablo Beach."
Head north of present-day Jacksonville Beach, and the town of Neptune Beach is next in line, followed by Atlantic Beach, the northernmost of the Jacksonville Beaches.
These coastal areas have been home to settlers in addition to native peoples for centuries. Settlement began in earnest during the late 1880s and early 1900s. At that time, railroads made getting around the coast much easier, and began connecting communities along with unpaved roads and boat traffic.
Thus, the Florida land boom began.
Exploring the Beaches Museum
This delightful spot couldn't be more convenient to Tamaya. Just head east on Beach Boulevard and you'll find it four blocks from the beach, on the left, just west of A1A.
The two-level yellow building contains permanent and temporary exhibit space, archives for research, space for special events and a museum store. Make time to chat with museum employees and soak up additional information.
Once you're ready, step outside for Part II of your visit.
How about buildings? A locomotive? A Heritage Garden? Together, they're all cool pieces of the Jacksonville Beaches' past.
Firstly, check out the 1911 steam locomotive weights, which 25 tons and hauled timber for a lumber company.
Next, check out the small 1873 cabin, which originated inland and illustrates the classic "Florida Cracker" style of rural construction.
The 1887 chapel is a jewel box that began life as an Episcopal chapel in what is now Jacksonville Beach. Not only is it beautiful to visit, it can also be rented for weddings.
Two other buildings were railroad-connected and both date to 1900 — a two-level Florida East Coast Railway foreman's house, and the former Mayport Depot.
And last, don't forget the 1903 Post Office.
Ready for your Tamaya lifestyle? Talk to us here.