With news spreading throughout Jacksonville about Tamaya, you may or may not be familiar with our builder – ICI Homes.
Here are a few fun facts to get acquainted with Florida's Custom Home Builder.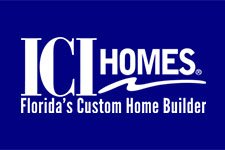 Founded in 1980 by Mori Hosseini and headquartered in Daytona Beach, FL
Continually ranked among the nation's Top 100 Builders by Builder magazine
A long-time contributor and supporter of Habitat for Humanity and countless community projects
Has built thousands of quality new homes in many of Florida's finest communities over the last 30+ years
ICI Homes has long enjoyed local, regional and national acclaim and is the recipient of countless prestigious awards for design and innovation.
Ready to see what ICI Homes will be bringing to Tamaya? Be sure to sign up for your VIP tour!
"Whatever we do it will be big. It will be of lasting value. And it will create success for all involved."- Mori Hosseini